Porsche fashion and accessories
You can pack the Porsche feeling with us as well. Aside from your unforgettable memories of a day with us, take a small piece of Porsche home with you. You will definitely find something suitable in our Porsche Driver's Selection and Porsche Design Shop. A vehicle-related product range for Porsche drivers and enthusiasts awaits you here. Like the sports cars themselves, the collection is characterized by functionality, quality and design. Regardless of whether it is high-quality fashion, lifestyle accessories, innovative luggage specially tailored to our vehicles or the wide range of model vehicles.
Our shop is currently open from Monday - Friday from 10:30 am to 4:30 pm. It is also possible to visit our Shop without booking a program by prior arrangement.
During your visit to our shop, we kindly ask you to comply with the hygiene protection measures that are currently in effect. The maximum number of customers allowed in the shop is currently ten people. Please show consideration for each other.
Of course, you still have the option to order items of your choice either by phone or by email and pay by credit card. Please feel free to contact us by Telephone: 0341 999-13515 or write us an email at shop@porsche-leipzig.com.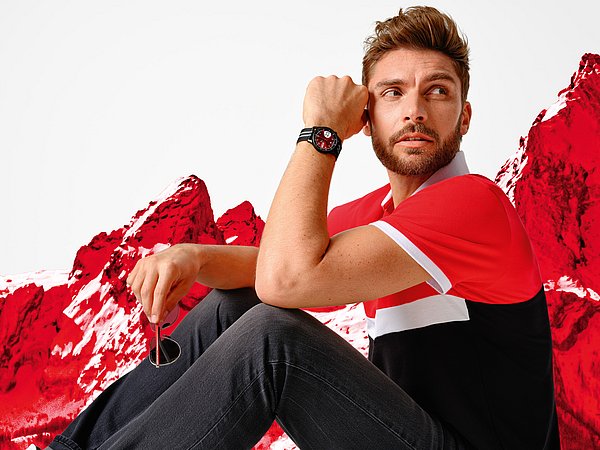 Pure Watch – Limited Edition – 917 Salzburg
Limited to 1,917 pcs. Made of stainless steel
EUR 388,94 incl. VAT
Sunglasses P ´8642 – 917 Salzburg
Modern and timeless design made of stainless steel and designed in the 917 Salzburg Collection. - With Porsche Design logo on the temples - silver-mirrored lenses - Made in Italy
EUR 292,44 incl. VAT
Polo-Shirt – 917 Salzburg
1/2 sleeve polo shirt with 3 buttons and Porsche print on the chest. 23 decorative stitches on the sleeve. Porsche and 917 print on the back. Piqué. - 100% cotton. Size XS-3XL
EUR 57,51 incl. VAT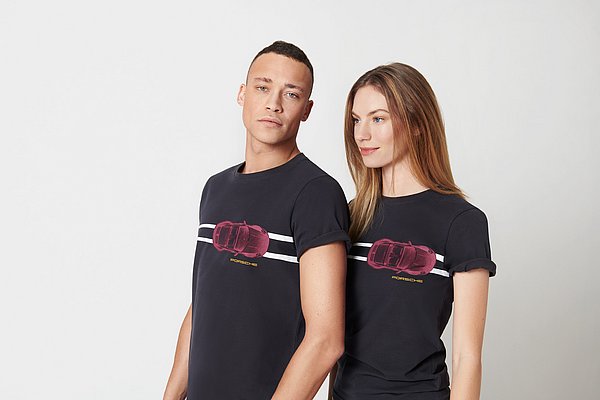 Collector's T-Shirt No. 19 Unisex – Limited Edition – Heritage
A homage to the 1950s and the new 911 Targa 4S Heritage Design Edition: the Collector's Shirt with print design. Packaged in an exclusive metal box with the same print design. Incl. postcard with explanation of the print. Very soft T-Shirt quality. - 100 % cotton - Limited Edition. Sizes XS-3XL
EUR 47,76 incl. VAT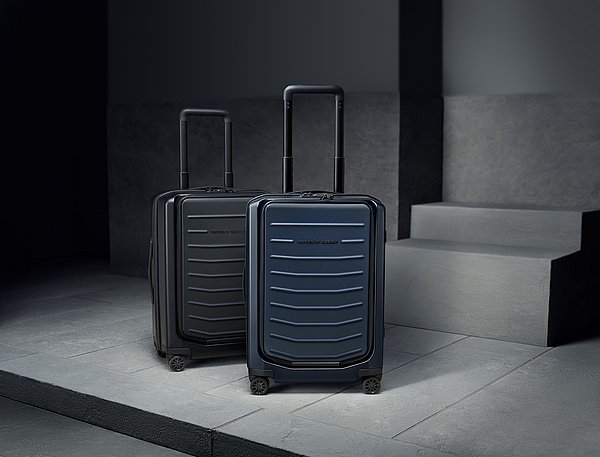 Roadster Hardcase Hybrid Trolley S
The fusion of suitcase and business bag: the Porsche Design Roadster Hard case Hybrid Trolley S. The on-board case made of robust lightweight polycarbonate, is full of smart solutions and details that will inspire you on every journey. In the main compartment with PD Icon lining, a packing plate with straps and a closed mesh compartment ensures that everything finds its place - and remains there once you open the case.
The fully hinged bag, which is placed on top of the case, is completely set up for business and extremely well organized: with a padded laptop pocket, neoprene lined side pockets, organizer and additional zippered pocket. A powerful TSA lock secures both compartments. The exclusive on-board case is rounded off with smooth-running, extremely maneuverable wheels, which are based on the design of Porsche rims, and an ergonomic frame. Ready for Take-off?
Upper material: 100% polycarbonate, lining: 100% polyester
Weight: 4.2 kg
Dimensions: 230 mm x 395 mm x 550 mm
EUR 408,44 incl. VAT